Hidden behind the Laura (Riding) Jackson historic home is one of the treasures of Indian River County; a garden that reflects the past landscape of Indian River County. Garden walking paths and contemplative inspirational spaces are mixed with pine flats, children's sensory and word gardens, repellent patches, and a home to our resident gopher tortoise. Come celebrate our past and contemplate the future with a walk and a rest in our garden.
---
Children's Sensory Garden
Children are encouraged to use all five senses when visiting the special section of our garden designated just for them! Look for the signs and encourage your little ones to explore the outdoor world at their fingertips. They can also use the word and letter rocks in the Word Garden to spell or create their own words, poems, or sentences.
---
---
Our garden gets all kinds of visitors: students, retired folks, families, workers on their lunch breaks. We recently constructed a path connecting the garden directly to the neighboring Brackett Library so library patrons can walk right out and find a place to sit and read their books.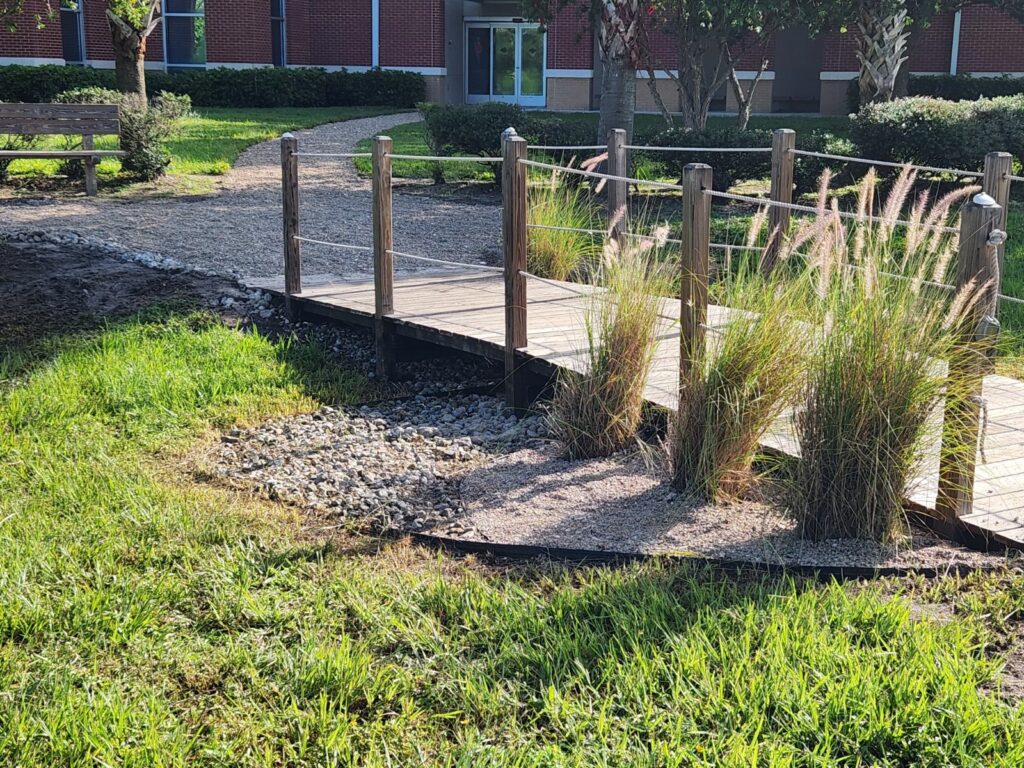 ---
Enjoy these gorgeous botanical sketches made by students in Leif Meiras' class at Indian River Charter High School. Then head on over to the garden and see its beauty for yourself!