One of the most popular events each season is the Poetry and Barbeque, en plein air poetry reading held in honor of National Poetry Month.
Our 12th Annual Poetry and BBQ is set for April 22, 2023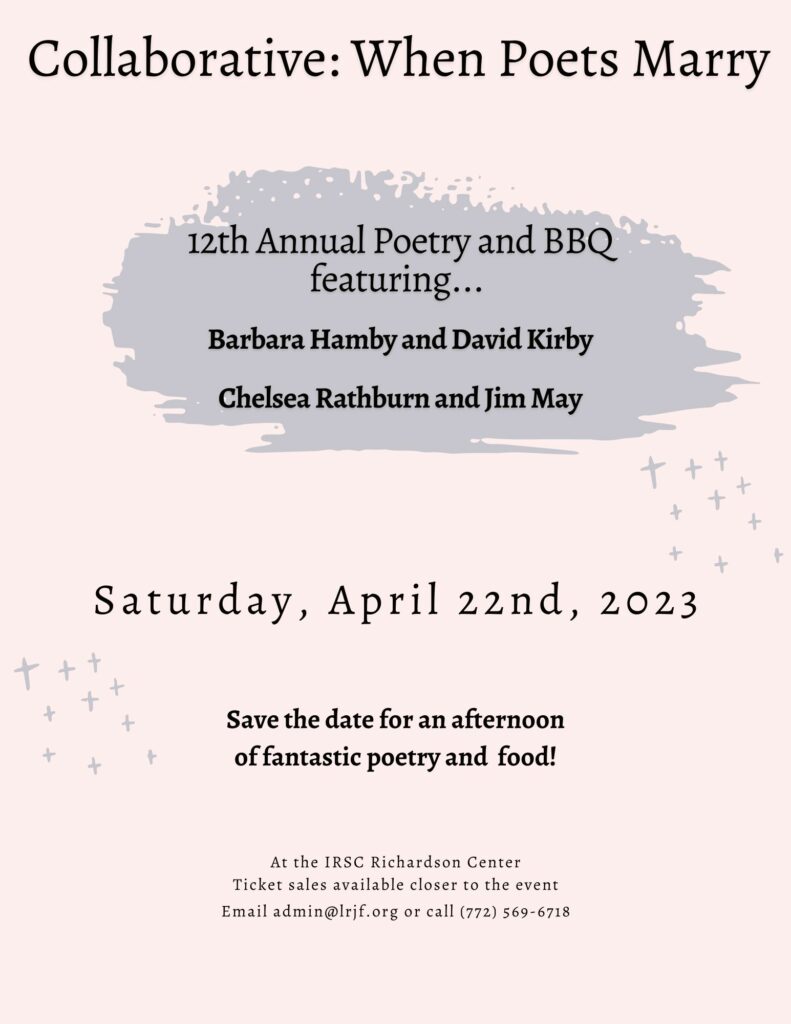 Tickets will be available for purchase soon. While you wait, please consider purchasing our Poetry and Barbeque celebratory anthology, Decade: Ten Years of Poetry and Barbeque, which is now available.
Naomi Shihab Nye, Tony Hoagland, Brian Turner, Ken Hart, Shane Seely, Claude Wilkinson, Enid Shomer, Judson Mitcham, Patricia Waters, Rick Campbell, Sylvia Curbelo, Carol Frost, Michael Hettich, Campbell McGrath, Peter Meinke, Lawrence Hetrick, Lynn Knight, and Sean Sexton, and many others.