We now have a devoted wall in the Writing Center for displaying works of visual art by our members. The space is called the "From Our Own" Gallery. A volunteer committee has been named and it will consider applications from members interested in having a show of their visual art in the gallery space.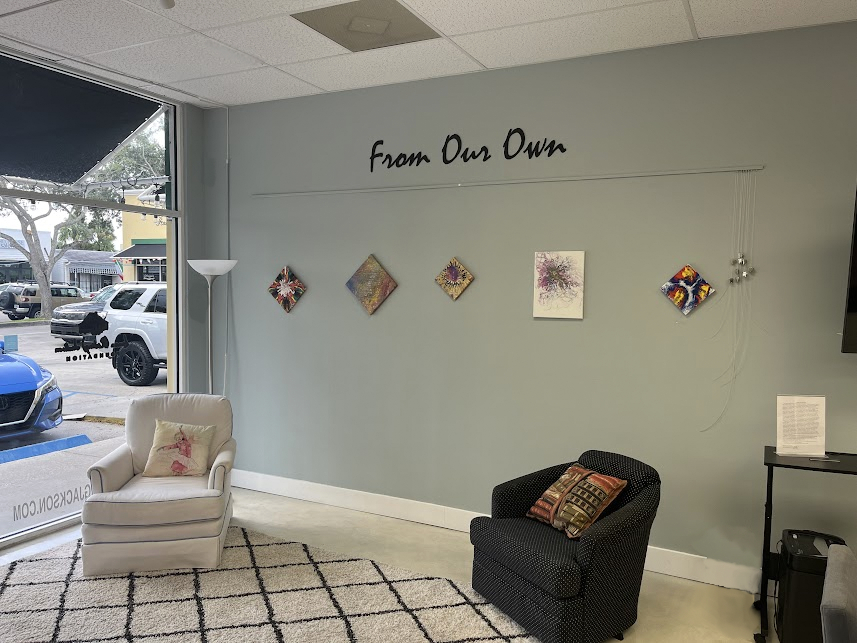 Thank you to Owen McGoldrick for his contributions in getting the gallery set up and for inaugurating it with his show last year. And thanks also to Barbara DeVoe for displaying her work (as seen in the photo) while we finished setting up the guidelines and application process.
Applications are now being accepted. Please look for updates about the installation of future shows!